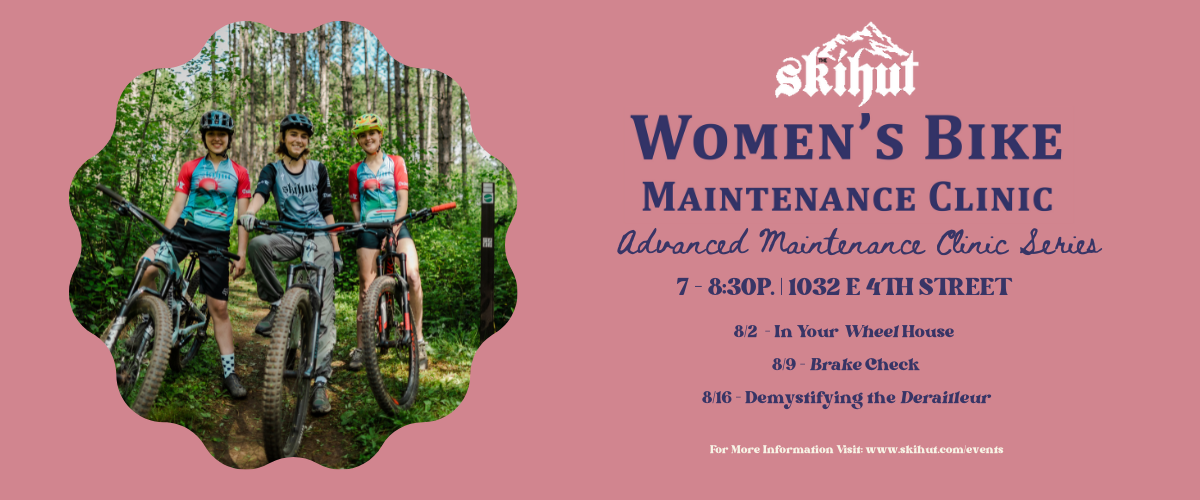 A multi-week maintenance clinic BY women FOR women that offers an in-depth look into bike componentry and repair!
Cost: $40/per clinic
*ALL CLINICS ARE B.Y.O.B - BRING YOUR OWN BIKE*
Understanding the intricacies of bike mechanics and components can be hard, let us make it easy for you! Throughout this 3-week program, we'll dive into those intricacies and offer a hands-on approach to learning the mechanics of YOUR bike, so the next time something goes wrong on a ride you feel confident in your ability to make it right.
Each week we will look at a different part of the bike:
Week 1 (8/2) - In Your Wheel House
Flat Repair
Tubeless Installation/Maintenance
Basic Wheel Tru
Week 2 (8/9) - Brake Check
Brake Adjustment
Replacing Brake Pads
Cleaning Pads & Rotor
Week 3 (8/16) - Demystifying the Derailleur
Cable Tension
Setting Limits
Proper Derailleur & Drivetrain Cleaning
Already feel confident in some areas just looking for a refresher in others? No problem! You are welcome to join us for all 3 weeks or simply pick and choose which componentry you would like to learn more about!
Meet Our Mechanics! 
| | |
| --- | --- |
| | |
| Audrie Pelosi  | Sammy Klepperich |