Wednesday Night Social Ride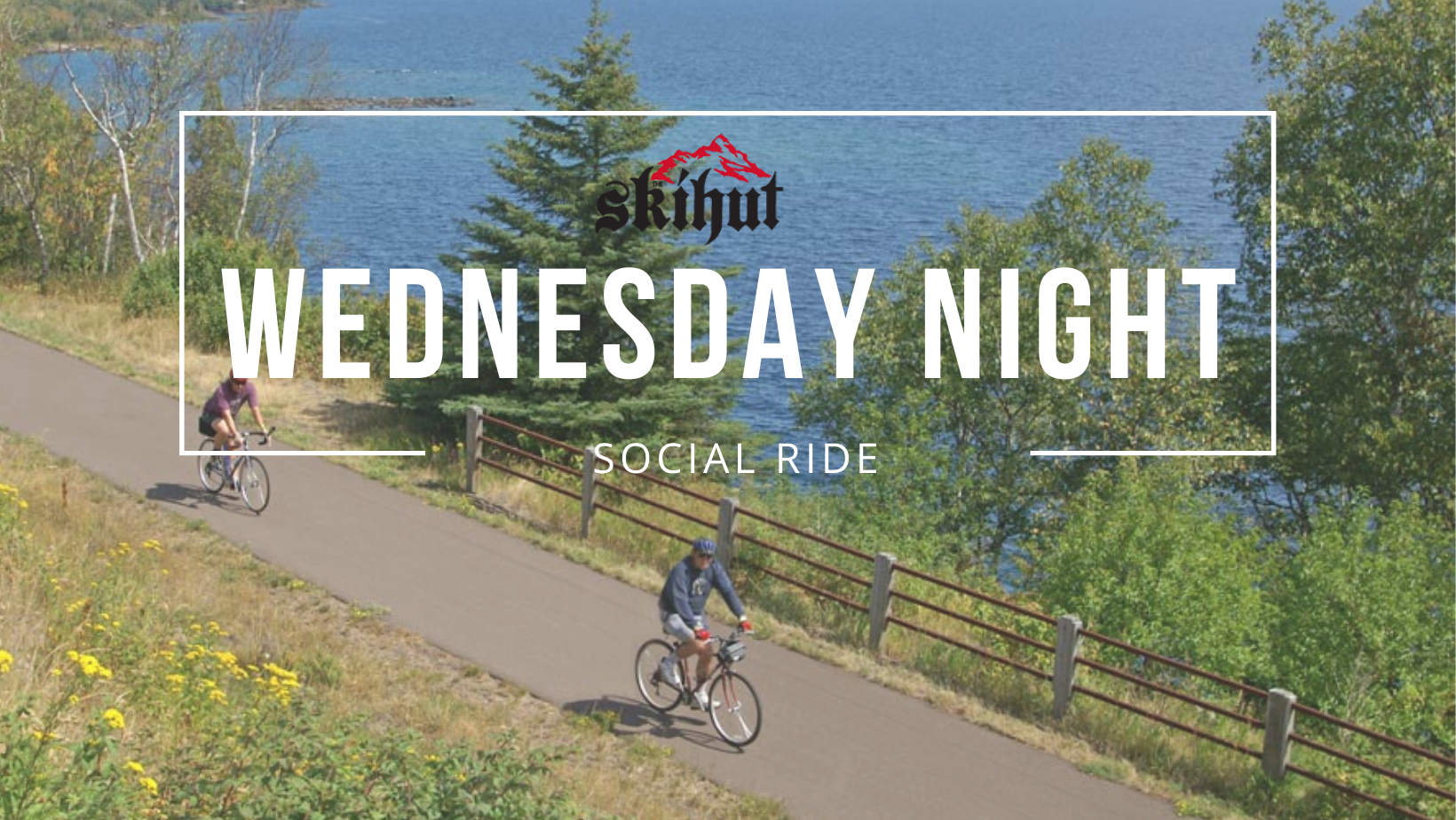 **Wednesday Night Rides have begun!!  Give a call each Wednesday - 218-724-8525 - to find start location.  You can also get added to the e-mail list!
What:
Come ride the Munger Trail with other Twin Ports cyclists! This local group ride ranges from 12-18mph, making it a great ride for cyclists of any experience level.
When:
Wednesday Nights at 5:45
Requirements:
- All cyclists must wear a helmet
- Basic repair kit (tube, tire lever, patch kit, etc.) 
A pump and chain lube will be available at the start of the ride
Contact:
If you are interested in joining or are looking for more information about our Ski Hut Wednesday night social rides, contact Cory Oseland at [email protected], we hope to see you out there!