Posted on
By Ansel Schimpff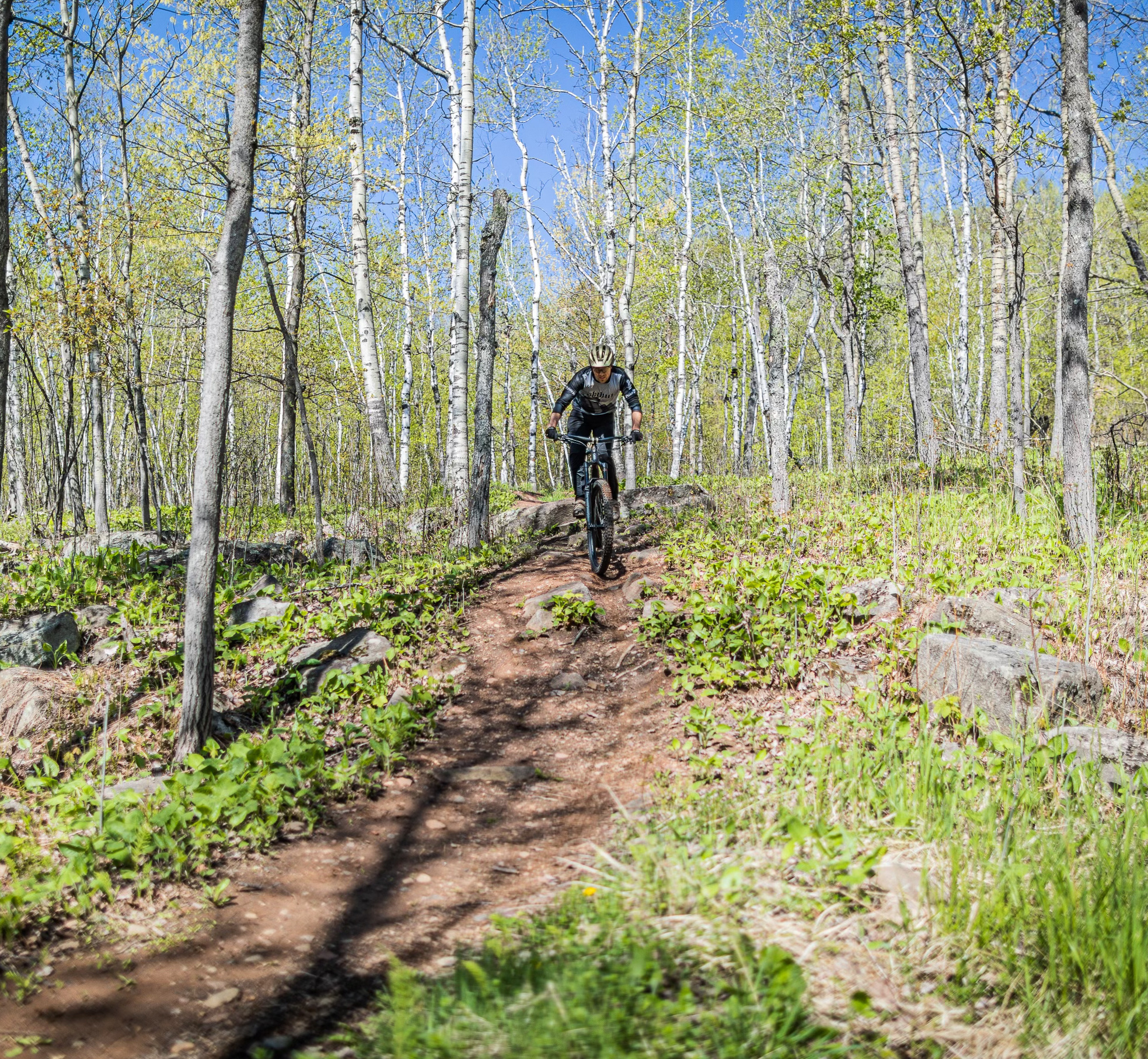 Searching for that perfect gift for the mountain biker in your life? Look no further.
Searching for that perfect gift for the mountain biker in your life? Look no further. Here are some gift ideas that are great additions to any rider's kit!
Looking to upgrade your ride for next season? The Sram GX Eagle AXS kit offers crisp, wireless shifting at a great price. When this system was first launched, I was pretty skeptical, but after two seasons of hard riding in every condition imaginable, I am a convert. I've upgraded all of my bikes to AXS this year and couldn't be happier. Instant shifting, no cable stretch and the ability to program the shifter to match your preferences make this a must for the mountain bike enthusiast in your life.
There are a lot of mountain bike pants on the market these days. Most of them are terrible to ride a bike in. The Skyline pant from Troy Lee is one of the delightful exceptions. These pants are lightweight, durable, and have just the right amount of stretch. From summer bike park laps to late fall XC rides these pants can do it all. Available in men's, women's, and kids' sizes, they're a perfect fit for any rider.
An often-overlooked part of mountain bike performance is the condition of your tires. With so much focus on suspension, handlebars, and wheels, it's your tires that connect your bike to the ground. Tires keep you from washing out in corners, they act in a system with your suspension to maintain traction, and they are the key to acceleration and braking. We have great options from Maxxis, Specialized, Vittoria, and Teravail in stock to find the best tires for your riding needs. A favorite for Duluth's rocky, challenging terrain is the Maxxis DHR II. This tire can be ridden front or rear and provides excellent traction on the loose over hardpack conditions we often have.
Don't let the shorter days shorten your riding season. Riding familiar trails at night creates a whole new experience and makes an old trail feel new again. Light in motion offers a range of lights to keep you on the bike all year round. The Seca Comp 2000 has enough power to light up your favorite mountain bike trails, and its compact design makes it perfect for the commuter or fat bike rider too. For the best single-track experience, we recommend both a light on the handlebars to illuminate the trail in front of you, and a light on your helmet to let you see what's coming.
Tires have come a long way in the past few years, but flats still do happen. The Stans Dart is the first tubeless tire plug that can really fix a tire mid ride and keep you rolling down the trail. The rubber material of the dart reacts with the tubeless sealant to seal up holes and sidewall slashes that most other plugs or patches can't cover. This a simple tool to throw in your repair kit that can really save a ride.