Mon-Fri 9-7pm, Sat 9-5pm, Sun 11-5pm | 218-724-8525 | 1032 E 4th Street, Duluth MN 55805 |
[email protected]
Login
Log in if you have an account
Register
Having an account with us will allow you to check out faster in the future, store multiple addresses, view and track your orders in your account, and more.
Create an account
Best Places to Rollerski in Duluth
21 Jun 2022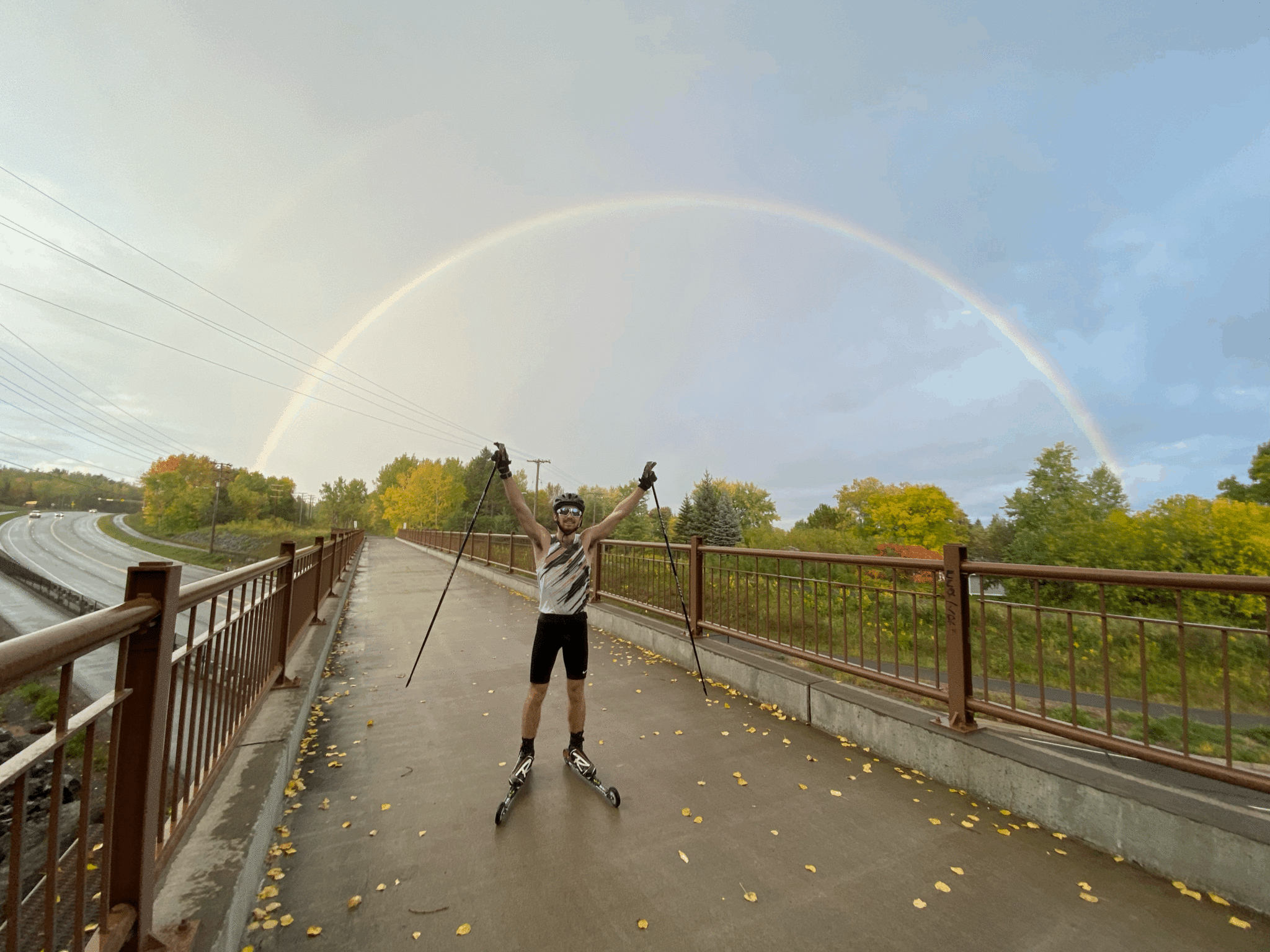 There's no doubt that Duluth, Minnesota is a mecca for nordic skiing here in the United States. With hundreds of kilometers of groomed trails in the winter, it is unlikely a skier will get bored quickly. Duluth is also centrally located to a significant number of world-class trails in the Midwest. The American Birkebeiner trail system, ABR, The North Shore trails, Theodore Wirth Park, and many others are within a roughly 2-hour drive from Duluth!
Unfortunately, there are not as many opportunities to ski in the summer within Duluth city limits. The roads in Duluth are generally not conducive to rollerskiers. However, there are some hidden gems out there that allow for some spectacular rollerskiing opportunities. Here is a countdown of the top three!
This long stretch of road is a gorgeous rollerski destination. With miles and miles of fresh pavement and a wide bike lane, you will likely get tired before running out of road. Located on the eastern side of Duluth, this road follows Lake Superior's shoreline all the way up to Two Harbors! The massive lake helps mediate the air temperatures, so it is normally a bit cooler on this route compared to others in the summer. This is a road, however, and it can get busy on the weekends. Timing your ski is important for this location. Weekday afternoons/evenings are usually the best!
Smooth Pavement: 8/10
Busy Traffic: 5/10
Hills: 2/10 (very few hills)
Overall: 7/10
This trail is brand new as of late 2021! Therefore, the pavement is fresh and allows for ideal rollerski conditions. While not very long, it is pretty easy to get a five-mile loop out of this system. The Boulder Trail also features a long, gradual hill that can be used for specific strength workouts, intervals, or hill technique work. This is a very popular walking path that is free of motorized vehicles. However, there tend to be a lot of walkers with dogs out, so be mindful of them. This trail winds you through the woods in the Hermantown area and is another fantastic option for rollerskiers!
Smooth Pavement: 9/10
Busy Traffic: 10/10 (no cars)
Hills: 6/10
Overall: 8/10
It is hard to beat a 70-ish-mile trail that is free of cars. The Munger Trail starts in Duluth's West Side and extends all the way to Hinckley, Minnesota. A long, very gradual climb brings you out of Duluth when heading west before flattening out. There is minor construction taking place near the trailhead, so that is something to be cautious of. Otherwise, most of the trail is smooth and has many stunning views! This is a perfect trail for a long, over-distance ski or for a threshold interval session. It is mostly shaded and features some incredible rock formations. Check it out the next time you're in Duluth!
Smooth Pavement: 6/10
Busy Traffic: 10/10 (no cars)
Hills: 6/10
Overall: 9/10

Rollerskiing in Duluth, Minnesota may not be ideal, but there are some pretty awesome spots if you look hard enough. Duluth is also home to one of the biggest rollerski marathons in the United State in the NorthShore Inline Marathon! Check it out if you're interested in testing your fitness before the snow season starts. The Ski Hut offers a wide variety of skate and classic rollerskis to fit nearly any budget. Stop in and ask about what skis would be right for you! Happy trails!
Leave a comment